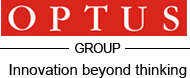 Tel: 0124-4055796/797 Mob: 9953605895
Our Projects
OPTUS group was initially set up by the leading promoters of housing industry under the name of "Singh Infrastructure (India) Pvt. Ltd" (Formerly known as Singh properties). For the last 25 years, we have been continuously providing our dedicated services in and around the NCR region, mostly in Gurgaon and Faridabad. We have set up our brand name in the Global Real Estate domain in terms of land, commercial, group housing etc. We are well known for persistently pursuing excellence and delivering quality in everything we do. At Optus Group, we are committed to fulfill all the expectations of our valuable customers so as to satisfy them in the best possible way. Our years of experience and quality services have gained us the confidence of all our users.
View more +
For the last 25 years, we have earned the respect of all those linked with us.
We have achieved all our customer needs with unique ideas and practices.
We are open, truthful and upright in dealing with all our valuable customers.
We have always maintained faith, respect, trust and modesty in all our relationships.
We have earned profit and growth only from the work that has satisfied our customer needs.
Over the years we have impressed all our customers with our esteemed Real Estate services.
View more +
9, Boggain Villea Marg, DLF City II, Gurgaon-122002 Haryana - India
Tel: 0124-4055796/797 Email: info@optus.in