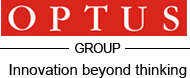 Enquiries: +91-9871390047 / 9871390046

Management
OPTUS GROUP OF COMPANIES
Optus was originally set up by group of professionals within the family in the name or style of "Singh Infrastructure (India) (P) Ltd." (Formally known as Singh Properties) for the last 30 years in the around NCR dealing in land, Real Estate, commercial, Group Housing and now in hotels. The promoters of the group companies are:
Mr. Vijay Girdhar, CMD

With vast experience in Property Development, Mr. Girdhar may be considered the architect of diversification for the group. Set up some Thirty years ago, in the name and style of "Singh Properties,"the company has now assumed the shape of OPTUS Group. The group has lately diversified into Property Development and Hotel Industry. With a clear vision and focus on to well defined prospects, Mr. Girdhar will steer the Group to its rightful place in the Industry in the not too distant future.


Mr. Narender Singh, Director

Besides the experience in the business of Property development, Mr. Singh with his legal background, shoulders the mammoth responsibility of keeping the group on the legal path – a highly essential ingredient of this business. Right since the inception of the company, Singh has teamed up with elder brother, Mr. Vijay Girdhar, and has tirelessly worked towards the company's development and attainment of an enviable position in the industry.
Mr. Mahesh Girdhar, Director

Mr. Mahesh Girdhar, who is involved with the group's Marketing and Finance, has successfully taken the organization from Real Estate business to current marketing (with a team of professionals) of Residential, Commercial/Hotels and IT Parks in, Group Housing Sector-37C Gurgaon and around the National Capital Region (NCR). Diversification in to Hospitality will have the benefit of his experience in the designated field.
Mr. Vinod Girdhar, Director

Mr. Vinod Kumar, who has shouldered the responsibility for the group's construction activities (especially construction of Residential Places), will now additionally handle the interaction with various consultants for building Hotels. He may well be hailed as the Cost conscience of the Group.
Mr. Yogesh Girdhar, Director

Mr. Yogesh Girdhar is the diploma holder in hotel management from London. He was looking after all the activities for construction of project of the hotel in Gurgaon & now he is looking after all the activities for construction of the upcoming hotel project at Bhiwadi.
Loading...
9, Boggain Villea Marg, DLF City II, Gurgaon-122002 Haryana - India
Tel: +91 0124-4531744 Email: info@optus.in