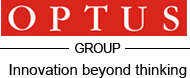 Enquiries: +91-9871390047 / 9871390046

Commercial Properties In Bhiwadi
The commercial property in Bhiwadi is ideally positioned in one of the best locations maintaining the highest level of workplace comfort and safety. Primly located at the edge of the city, our corporate space in Bhiwadi is less than an hour drive from the major industrial hub – Gurgaon.
Our Real estate in Bhiwadi is also easily accessible to some of the major expressways which lead you to Gurgaon and other regions of NCR. Our commercial property in Bhiwadi presents buyers some of the best shopping regions in the area including office space and floors for rent in Bhiwadi. Less than an hour run from Gurgaon also makes this corporate space an ideal choice for the buyers who wants to be close to the Delhi-NCR region.
Loading...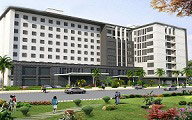 "Optus Corporate Suites", developed by Optus Developers Pvt. Ltd. is the New age Corporate..
View more +
9, Boggain Villea Marg, DLF City II, Gurgaon-122002 Haryana - India
Tel: +91 0124-4531744 Email: info@optus.in