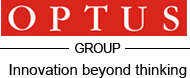 Tel: 0124-4055796/797 Mob: 9953605895

Commercial projects
After dedicatedly serving for 25 years, Optus Group has built a reputation as one of the leading commercial builder in the NCR region who you can completely trust. Our commercially projects are well designed with close proximity to Delhi Metro Line for quick & easy connectivity to important places such as Delhi Airport & NCR.
The sole aim of Optus is providing the highest quality and unmatched service for both residential and commercial clients. Since last many years, we have always maintained the highest standards of uprightness in all of our actions. Our commercial real estate property in Bhiwadi is a notable investment offering an ideal location for luxurious corporate suites. To enquire about any sort of commercial real estate information, feel free to reach us.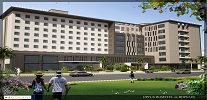 The commercial property in Bhiwadi is ideally positioned in one of the best locations..
View more +
9, Boggain Villea Marg, DLF City II, Gurgaon-122002 Haryana - India
Tel: 0124-4055796/797 Email: info@optus.in