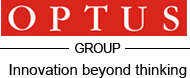 Tel: 0124-4055796/797 Mob: 9953605895

Residential Properties In Gurgaon
If you are planning to buy a house in Gurgaon or looking for properties in Gurgaon then Optus Group can be of great help to you. We have an extensive range of residential apartments in Gurgaon finely built with expert craftsmanship and modern designs. Over the last many years, we have successfully completed many residential apartments in Gurgaon and other NCR regions.
For the last 25 years, we have grown to become the largest real estate domain of Gurgaon, India. Our matchless and unique residential apartments in Gurgaon complement best with your modern lifestyle thereby adding a sense of goodness among you. We always believe in quality and excellence in everything we do and have therefore earned the appreciation of all those associated with us over last many years.
Gurgaon, Sector 37 C
Loading...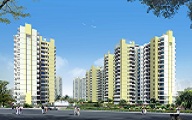 Corona Optus is a new definition to lifestyle. The place offers space and uninterrupted greener
View more +
9, Boggain Villea Marg, DLF City II, Gurgaon-122002 Haryana - India
Tel: 0124-4055796/797 Email: info@optus.in