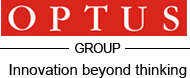 Tel: 0124-4055796/797 Mob: 9953605895

Residential projects
Owning a new residential property in Gurgaon was never so easy. Optus Group offers a wide range of high quality luxury apartments in Faridabad & Gurgaon, specially designed while taking care of all your home needs. There is also an exclusive range of luxury furnished apartments for sale in Gurgaon. For over 25 precious years, we have been continuously working on fine quality building. Our traditional practices and expert craftsmanship has built a strong reputation for high class construction of luxury apartments. Our expert team also interacts with clients during various stages of construction of their residential project in Gurgaon.
We understand that having a dream home is of great importance for our clients that is why we provide unsurpassed services with full honesty and uncompromising quality. You can trust us with your dream project and can reach us for any commercial real estate information. So if you are planning to buy apartments in Gurgaon or real estate property in Gurgaon, simply trust Optus for unmatched and priceless services. By selecting us, we assure you that your dream project will be in the best of hands.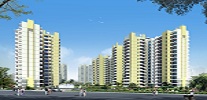 If you are planning to buy a house in Gurgaon or looking for properties in Gurgaon then..
View more +
9, Boggain Villea Marg, DLF City II, Gurgaon-122002 Haryana - India
Tel: 0124-4055796/797 Email: info@optus.in