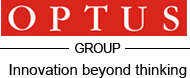 Enquiries: +91-9871390047 / 9871390046

Loading...
Loading...
Elan Epic
Overview
About Builder
Elan Group, Builder knows for his trust and fastest-growing in Commercial Real Estate Industry in Gurgaon Haryana. Élan Group is one of the most popular builders in Gurgaon launching many commercial Projects. Elan's group is famous for his stability, trust, and his commitment to the Realty industry, and working on one step next, builder strategy, and way of working style is awesome. Elan Group the country's most sought-after real estate company, offering finest and valuable commercial properties to thousands of its satisfied customers.
About Project
Elan Epic is designed in 4-acre square land with 2 sides open frontage, located in Sector 70 Gurgaon is a rapidly growing sector. This project is situated in sector-70, Gurgaon is a Commercial Project, offering lots of construction field like Retail shop, Hyper Market, Mall, Multiplex, Food Court in Sector 70, High-end Retail shop. Elan Group is known for Reliability remarketing Realty.
Elan Epic is known for its name "Epic" than imagine the features that would make it stand different from another commercial project. Elan epic has one of the kinds Central Waterbody with a rich green area and modern commercial space makes it an excellent place for every investor.
9, Boggain Villea Marg, DLF City II, Gurgaon-122002 Haryana - India ------------------------------------------ 811, Emaar Palm Springs Plaza Golf Course Road Near Sec-53/54 Rapid Metro Station, Gurgaon-122002 Haryana - India
Tel: +91 0124-4531744 Email: helpdesk@optus.in