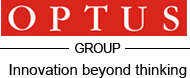 Enquiries: +91-9871390047 / 9871390046

Loading...
Loading...
Silverglades Hightown
Overview
Silverglades Hightown Residences spreads across 3 lofty towers nestled amidst a mixed-use development. The ultimate living experience unfolds in the tallest towers of the area, with the finest offerings and an ease of life, unlike ever before. Claiming the throne at the centre of the city, Silverglades Hightown spans 5 acres and sits opposite The Laburnum* in Sushant Lok 1, Gurugram. Thoughtfully curated to cater to every imaginable want and desire, Hightown Residences offers a limited collection of 260 luxury homes in 3 & 4 BHK configurations.
residential
submit your query
9, Boggain Villea Marg, DLF City II, Gurgaon-122002 Haryana - India ------------------------------------------ 811, Emaar Palm Springs Plaza Golf Course Road Near Sec-53/54 Rapid Metro Station, Gurgaon-122002 Haryana - India
Tel: +91 0124-4531744 Email: helpdesk@optus.in