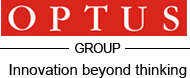 Enquiries: +91-9871390046

Residential Properties In Faridabad
Faridabad
For all home seekers and residents who are looking to buy house, flats and apartments in Faridabad, Optus offers an exclusive range of luxurious residential apartments in Faridabad. The residential properties in Faridabad are well equipped with expert craftsmanship, lavish lifestyle, offering a cutting edge and well-appointed living standard to all our valuable customers. Our flats in Faridabad present a modern world with best options of living in a fashionable, secure, ideal and perfect way.
Our properties in Faridabad are located in less dense and large green locations adding a sense of wellness and feeling of comfort living among all the home owners. Our real estate domain in Faridabad offers an enjoyable and peaceful lifestyle in the lap of nature. At Optus, we have always believed in giving more than what our clients can expect. We are looking forward to meet you personally and helping you in turning your dream of owning a home in to reality.
Faridabad, Sector 63
Loading...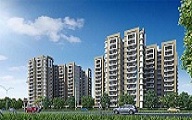 There lie perfectly designed homes beyond the chaos of city life and in the middle of the..
View more +
9, Boggain Villea Marg, DLF City II, Gurgaon-122002 Haryana - India
Tel: +91-124-4055796/97 Fax: +91-124-4055798
Email: info@optus.in